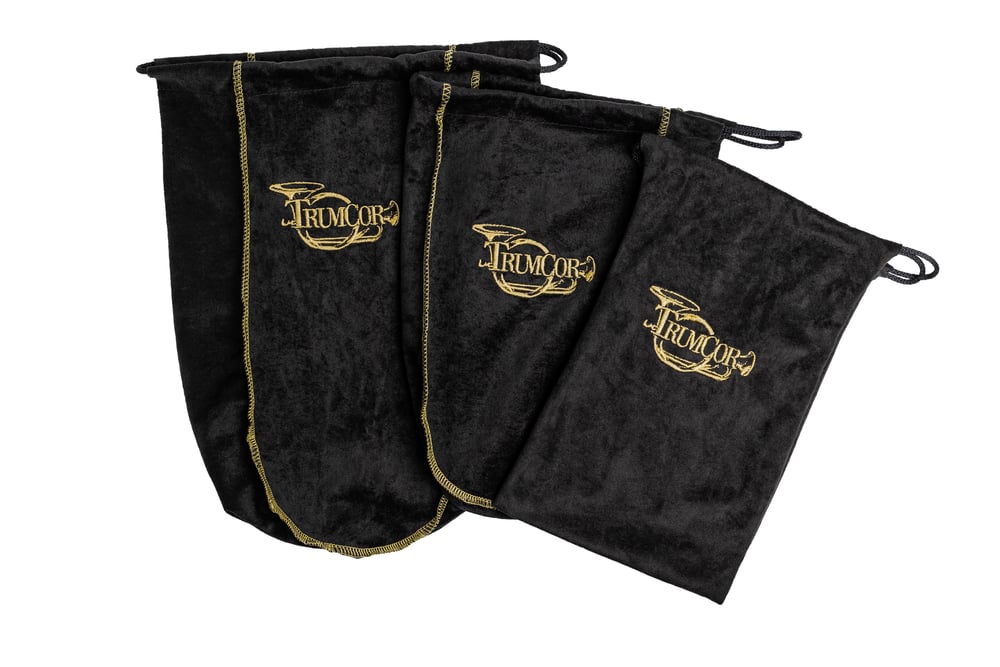 TrumCor Mute Bags are handmade with a black, velvety fabric with embroidered logo and come in three sizes:
Small Bags (6.5" x 10") are ideal for most trumpet mutes.
Medium Bags (7.5" x 12") with gussets are ideal for larger trumpet mutes and smaller horn mutes.
Large Bags (8" x 14") with gussets are ideal for any trumpet or horn mute and some alto trombone mutes.
Medium and large bags are perfect for Gershwin's "An American in Paris" and "Concerto in F" - Felt Crown
All fiber trumpet and horn mute purchases come with a complimentary bag of the appropriate size.